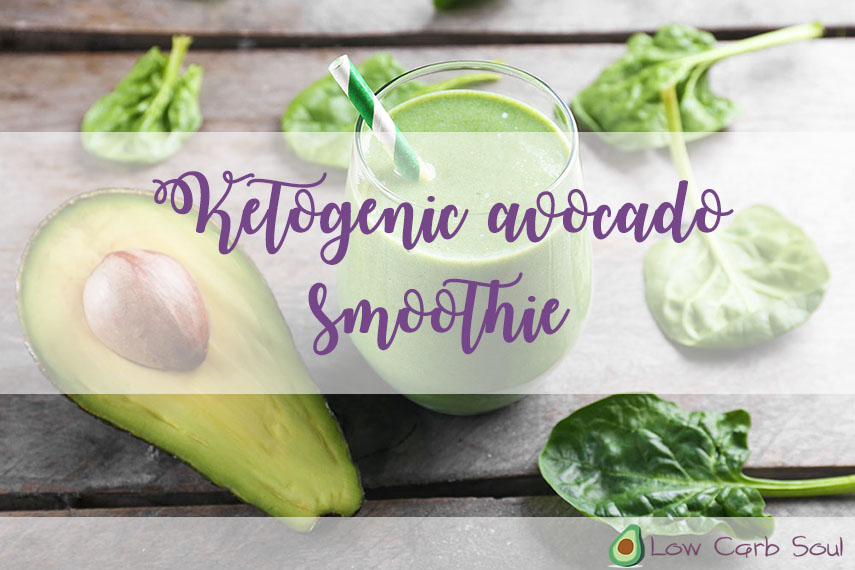 Ketogenic avocado smoothie
I never really considered going ketogenic until a fitness DNA test revealed that my ideal diet type was low-carb.* When I first started looking into low-carb / high-fat diets, I wasn't sure whether I'd still be able to have my usual green smoothie for breakfast. I used to make my smoothies with lots of fruit and fruit juice, so I knew I had to come up with something different. I always feel better when I start the day with a green smoothie, and no matter what I end up eating later, I know I've started the day with lots of plant compounds. (And if you're suffering from keto constipation, this will help!)
A quick search online didn't really deliver what I was looking for. I wanted something with spinach, avocado, and almond milk — lots of plant compounds and no dairy. After a few days' experimentation, I settled on this recipe. It's less than 5 net carbs, it's dairy free, and it's packed with healthy fats. Perfect.
Dairy-free low-carb green smoothie
Carbs shown as net carbs
Ingredients:
1/2 avocado (1g)
1 cup unsweetened almond milk (1g)
2 cups baby spinach (0.8g)
1 Tbsp coconut oil (0g, plus 14g fat!)
1 scoop greens powder (0.5g)
1 packet Pure Via stevia sweetener (< 1g)
Water as needed
Optional: Pinch cacao nibs (< 1g)
Optional: Pinch hemp seeds (< 1g)
Optional: Sprinkle some chia seeds on top (< 1g)
Total net grams: Between 3.5 – 5 depending on if you include the cacao, hemp, and chia.
The result is a creamy, satisfying smoothie with a mild flavor. It's not very sweet but it also doesn't taste very "green." If you aren't used to green smoothies, it might take a little getting used to, but I think the stevia sweetener helps a lot with the flavor.
If you want more protein (there is some in the spinach and almond milk), you could also add almond butter or protein powder.
For the greens powder, Catie's Organic Greens is a great option. Powdered greens are a great way to get essential nutrients and help balance your pH, which can get out of whack if you're eating too much meat or other acid-forming foods.
Try it and let me know what you think!
*Full disclosure: Vivaliti DNA is a client of mine, but I don't benefit directly from any sales of their DNA test. Some of the links in this post are affiliate links. I only link to products I have used myself and wholeheartedly recommend.
A version of this was originally published on Have a Namaste
Tags In
Karen
Karen Eisenbraun is a certified holistic nutrition consultant and a professional health writer. She has written extensively on the subjects of nutrition, yoga, and natural living for many leading websites, including Livestrong.com and Natural News. Her holistic health and wellness blog,
Soul Hygge
, was listed as #6 on the Top 100 Online Holistic Nutrition Resources.